Back to staff directory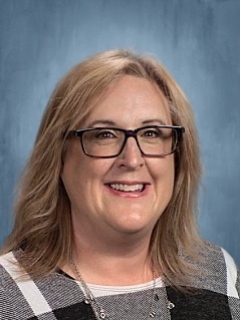 Principal
Phone: 403-556-8477
Key Roles
HELLO! BONJOUR!
I have the pleasure of being the principal for École Olds Elementary School! I have been in Chinook's Edge School division for over 20 years - as a student, an educational assistant, a teacher, a curriculum & instruction coordinator in our division office, a K to 12 vice principal, and now principal of ÉOES. I have taught many courses and classes from K to 12 and enjoy the challenges and successes of each grade level. I have a passion for teaching and lifelong learning and believe that the love of both starts early. I am excited and honoured to work with such a dedicated staff of professionals, with students who want to learn and with a parent and larger community focused on supporting everyone in their success.
I am a product of education in Olds! I completed high school here and have never ventured too far from this wonderful town. I am thrilled to be teaching in this community and look forward to connecting with people and meeting new faces. I have a son who attends École Deer Meadow school and is the focus of any 'non-school' time as we travel between hockey, baseball, golf, swimming, drama or any "I have to do this" activities. He is the light of my life and keeps me happily busy!
Thank you for sharing your most loved people with us. I look forward to a great year of learning and fun!